DRESSING AIDS
The dressing aids in this section are designed to be useful for those with limited flexibility or mobility.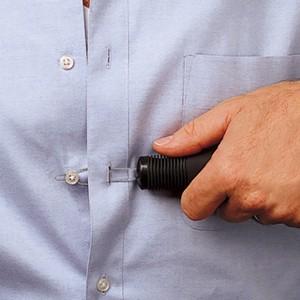 BUTTON HOOK by GOOD GRIPS
Get a secure, cushioned grip on hard-to-grasp buttons.The soft, cushioned grip of the Good Grips® Button Hook makes the sometimes difficult task of buttoning clothes easy. The built-up handle is made of rubber like material and features flexible ribbing...